Welcome to Sawbridgeworth Dog Walking Field
Safe and Secure Dog Walking
Welcome to Sawbridgeworth dog walking freedom field.
The field is approximately 88 metres long x 44 metres wide. which is 3,800m2 in total.
The field is fenced on all four sides with 6ft high deer fencing, supported on machined round posts at 2 metre spacing.
There is a 6ft pedestrian access gate leading into a small fenced secondary gated area, to prevent accidental escape by off lead dogs.
Visitors are requested to walk around the inside boundary of the freedom field to satisfy themselves of the areas security before allowing their dogs off the lead. (In case of any unforeseen damage to the fence caused by accidents/vandalism.)
On arrival to the site please park in the first car-park area, and access the field through the pedestrian gateway, on the right hand side of the second galvanised vehicular gate.
The freedom field is situated on the left hand side of the main barn, with a footpath leading straight to the access gate into the freedom field.
Please keep the gates to the freedom field closed at all times. Close the carpark gate when leaving the site.
Please do not go near the barn. This is a working farm yard area.
Please remember to bring your own waste bags and clear up after your dog. There are no on site bins so please dispose of bags when you return home. Thank you.
There will not be any water or bowls left on site due to cross contamination which could pass between dogs, so please bring your own.
Things to remember to bring on your visit:
Dog Waste/Poo Bags
Water and Water Bowl
Toys/Balls
The Freedom Field: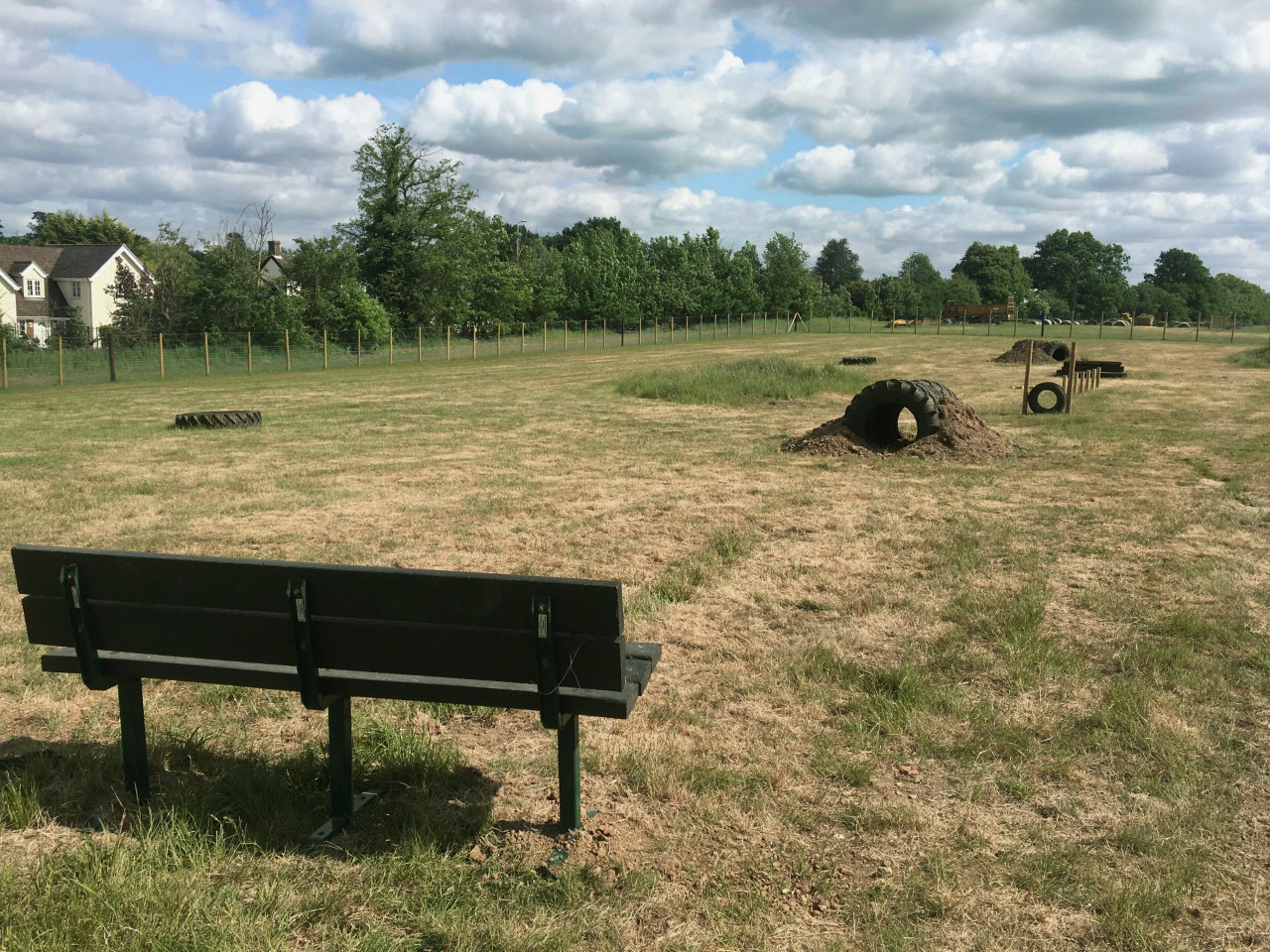 How much does it cost?
£5   FOR 1 DOG
£6   FOR 2 DOGS
£7   FOR 3 DOGS
£8   FOR 4 DOGS
£9   FOR 5 DOGS
£10 FOR 6 DOGS
The Benefits
Great for many reasons!

What Clients Say
Customer Reviews
I can't tell you how incredibly happy I am with your Dog Walking Field!! And more importantly, my adorable Beagle does the happy dance in the car every time we get near!
Sawbridgeworth Dog Walking Field offer an amazing service and we will be visiting regularly from now on no questions asked. We feel safe and I wouldn't go anywhere else now.
I would highly reccommend Sawbridgeworth Dog Walking Field, the dog is free to run around in a safe environment and no other crazy dogs around!
Follow Our Instagram
@Sawbridgeworth Dog Walking Field